If I Only Had a Heart: Accounting for Care Work in Organizations
November 18, 2019
3-4:30 p.m. Mountain Time
CASE E422
Activist Stacco Troncoso introduces the Decentralized Cooperative Organization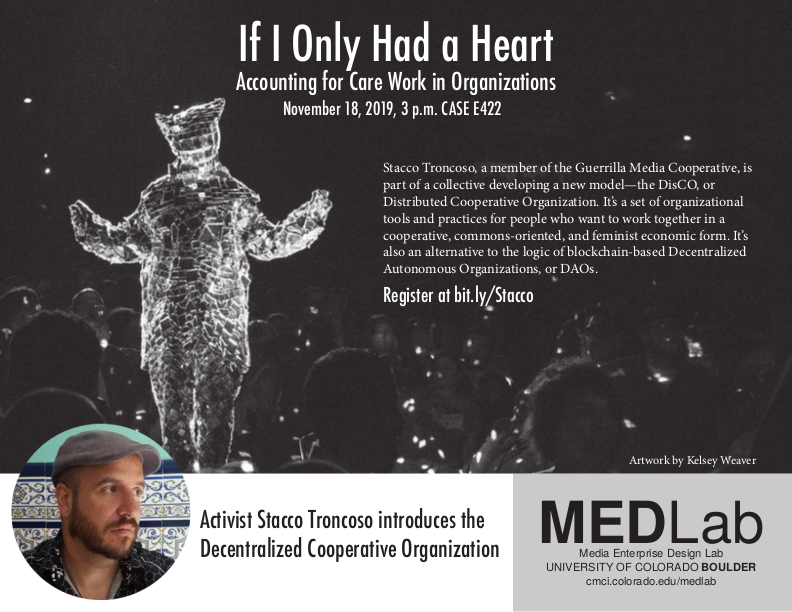 Listen to the conversation here.
Too often, the necessary care work that generates and sustains our lives occurs at the margins of the economy, unaccounted for and under-recognized. Spain-based activist Stacco Troncoso is part of a movement to change that. Troncoso, a member of the Guerrilla Media Cooperative, is part of a collective developing a new model—the DisCO, or Distributed Cooperative Organization. It's a set of organizational tools and practices for people who want to work together in a cooperative, commons-oriented, and feminist economic form. It's also an alternative to the logic of blockchain-based Decentralized Autonomous Organizations, or DAOs.
Register here, and here is a map to the CASE building on CU Boulder's campus.
Read more about the DisCO concept at Hacker Noon.