By Caitlin Rockett
The flight from Miami to Havana took less than an hour — around 57 minutes — but just 228 miles off the shore of the United States, our crew of 12 landed in a country where time has a different cadence.
Much has been written about how time has frozen in Cuba, but such a view seems like a snub to a resourceful people with one of the highest literacy rates in the world, where LGBTQ rights are emerging and growing, a place known for its medical prominence and deep devotion to the arts.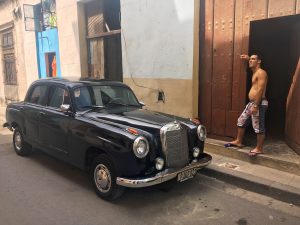 But nearly 56 years after the Eisenhower administration imposed a trade embargo on Cuba, it's impossible for a group of Americans to land in Havana — where parking lots look like classic car shows — and not feel transported to another era.
Though time hasn't actually stopped in Cuba, our crew of documentarians went to the island nation on a mission to travel back in time through the life of Guillermo "Bill" Vidal, a Cuban American who, at 10 years old, found himself in Colorado via what has been called the largest exodus of unaccompanied minors in the history of the Western Hemisphere: Operation Peter Pan (in Spanish, Operación Pedro Pan).
Our film crew is comprised of students from CU News Corps, a multimedia reporting project made up of University of Colorado Boulder journalism students. Along for emotional support are Vidal's friend and former colleague, Leanna Clark, and his partner, Suzanne Culin.
The documentary came about because of a collaboration between CU News Corps and the University of Colorado Denver, where Vidal received a bachelor's degree in civil engineering. Vidal went on to work for more than 20 years with the Colorado Department of Transportation, where he spent five years as executive director. He later worked as the public works manager for the City and County of Denver, negotiating a 20-year franchise agreement with Xcel Energy, introducing the city's first storm and sewer and sanitary sewer master plans, and developing Denver's first strategic transportation plan.
In his time with the City of Denver, Vidal became deputy mayor under Gov. John Hickenlooper. When Hickenlooper resigned to run for governor in 2011, Vidal became mayor pro-tem, but chose to serve only until the new mayor could be elected.
Vidal serves as not only a model CU Denver graduate — a non-traditional student who worked a full-time job to make his way through college — but as a model citizen, someone who has dedicated his life to public service.
And it all started in Cuba.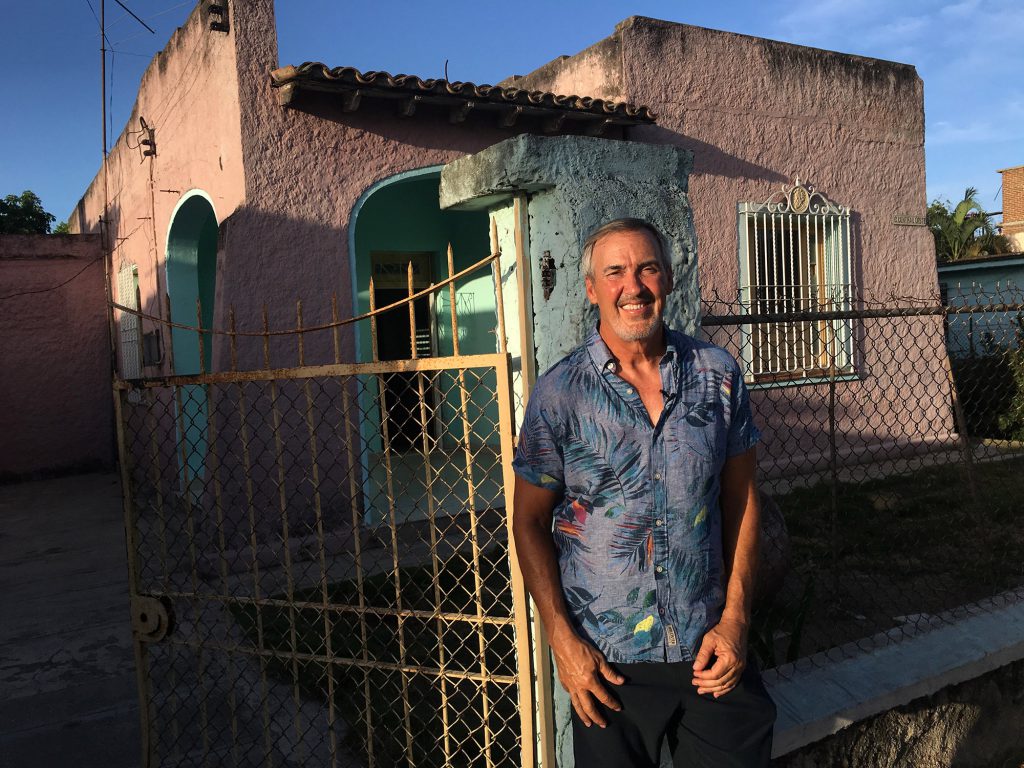 Guillermo stands in front of his childhood home in Camagüey, Cuba. Photo by Ross Taylor
Guillermo's life is the stuff of Hollywood heart-renders. He was born in Camagüey, Cuba, in 1951 to Roberto and Marta Vidal, loving parents with a rocky marriage. Despite turmoil between his parents, Vidal remembers his life in Camagüey as peaceful and normal. He played beneath an orange tree with his twin brothers — two years older than Guillermo — in the front yard of their home and took weekend trips to his family's beach house in Santa Lucia.
But life began to change for all Cubans when Fidel Castro's revolution began on the first day of 1959. Over time, as Castro established his Communist regime, speculation and fear began to grow, initiating waves of emigration. Rumors spread that the new government would send children to the Soviet Union to serve in work camps.
It was these fears that birthed Operation Peter Pan.
In 1960, Father Bryan O. Walsh of the Catholic Welfare Bureau developed the program after meeting a 15-year-old boy who had immigrated to Miami. The boy was living with relatives who were unable to provide for the teenager, and Walsh saw a need that was bound to grow as Fidel built his new government. With funding from the Eisenhower administration, Walsh created Operation Peter Pan to provide air transportation to the United States for Cuban children. At a time when U.S.-Cuba relations were tense at best, Operation Peter Pan operated without publicity out of fear it would be viewed as an anti-Castro initiative.
Guillermo remembers hearing about Fidel's new regime during his childhood in Cuba, but he was unaware of the turn his life was about to undertake. One day his mother and father told Guillermo and his brothers they would not be going to school, but taking a trip to Havana. The boys had never been across the Cuban countryside before, and certainly never to the bustling port city of Havana. For the first time he saw the sea from the Malecón waterfront boulevard and stayed with his parents in the posh Hotel Habana Riviera.
But one day he and his brothers were taken to José Martí International. They were going to America — alone. His parents told them they would see them soon. But when? That was unclear.
Guillermo and his brothers, along with other Cuban children, stopped first in New York, where senator Robert Kennedy greeted them — in English, a language few if any spoke at the time — before heading off to Colorado. In the middle of the night they arrived at Sacred Heart Orphanage in Pueblo, where they would spend the next four years before being reunited with their mother and father.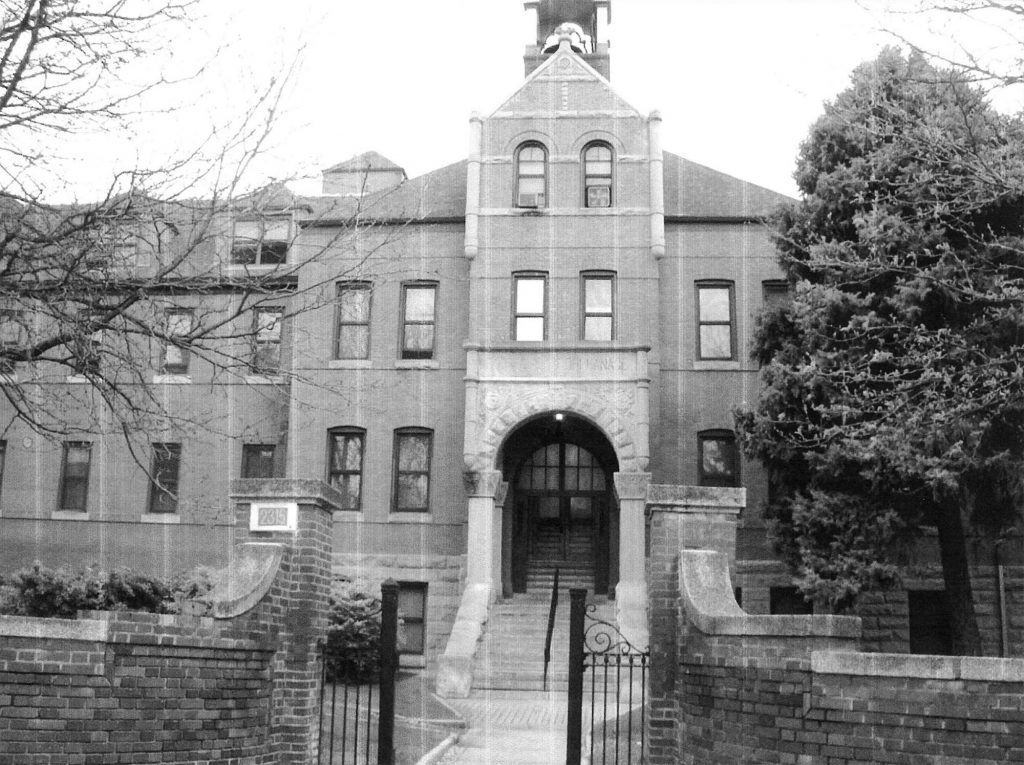 Those days in the orphanage would shape Guillermo's life. While he and his brothers made friends and were able to learn English, they were subject to the harsh rules of Sacred Heart's director, Jim McCoy.
McCoy stripped the boys of their Spanish names, turning Guillermo into Bill — a name that would endure through the majority of Guillermo's adult life.
In an interview with CU News Corps at Sacred Heart, Guillermo spoke at length about the day he lost his given name.
"I just remember sitting there with my brothers and we're speaking Spanish to each other and this huge figure comes out and says, 'Hey, no Spanish!'" Guillermo said. "He may have said, 'No español! No more! From now on you're Bob, you're John, you're Bill. Get used to it.'"
The impact of being unceremoniously dubbed "Bill" was difficult for a 10-year-old Guillermo to assess at the time, and equally hard for a full-grown Guillermo to shed years down the road. He was well into adulthood before he reverted back to his given name.
It wasn't until 2001 — when Vidal was 50 — that he traveled back to Cuba for the first time since he immigrated. That trip helped him begin the process of unpacking a lifetime of memories, experiences and emotions, which he eventually turned into a book called "Boxing for Cuba: An Immigrant's Story of Despair, Endurance, and Redemption" in 2007.
To create our documentary, we knew we needed to travel back to Cuba with Guillermo again — and the timing couldn't have been more opportune. Guillermo was able to visit his native land just as the U.S. was beginning to ease sanctions against the country. While the embargo still stands, Americans are more easily able to travel to Cuba, and nonimmigrant Cubans who are in the U.S. legally are able to earn salaries.
Our trip began in Havana, where we landed at José Martí International Airport — the last place Guillermo saw before he left his country for the next 40 years. We visited some of Cuba's most beautiful towns: Cienfuegos, La Perla del Sur, with its French street names and European inspired architecture; the world renowned city of Trinidad, where salsa dancing spills into the streets; and finally Camagüey, with its slower inland pace, and place of Guillermo's childhood.
We invite you to stay tuned for the premiere of our documentary, titled "¿Cómo fue? A Cuban Journey." It means, roughly, "How did it happen?" We hope to answer that question while telling the awe-inspiring story of Guillermo Vidal.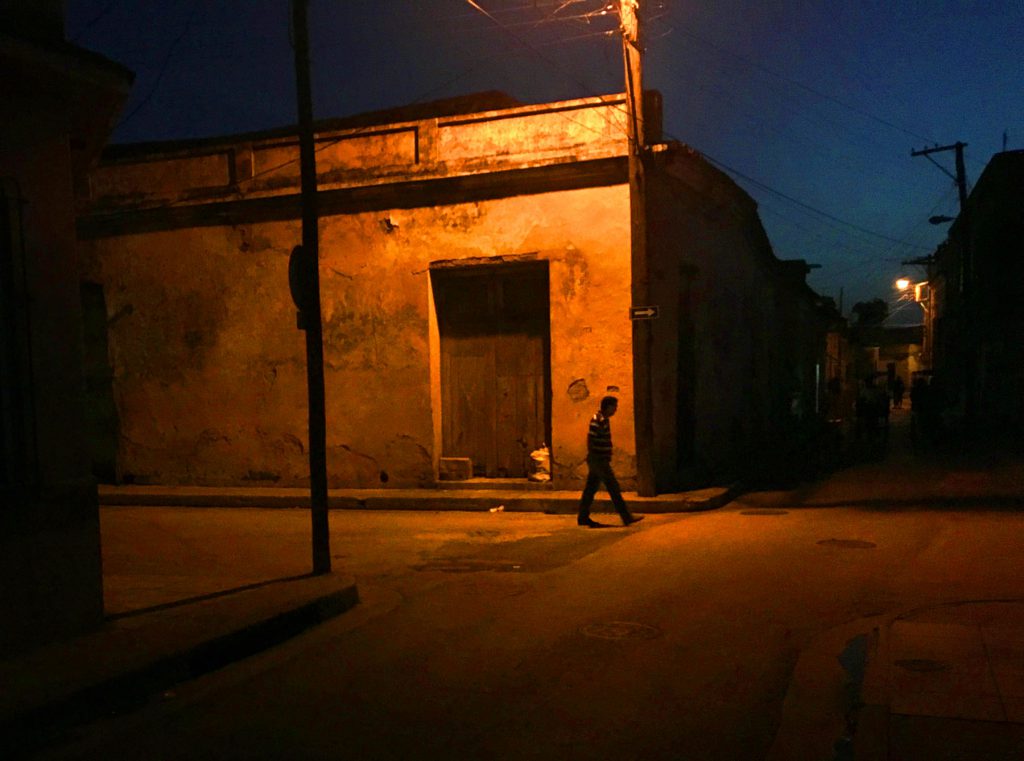 Dusk settles in over a street scene in downtown Camagüey, Cuba. Photo by Ross Taylor